No contest: American Horror Story: Coven is one of creepiest—and most addictive—shows on television. Besides mesmerizing performances by Emma Roberts, Sarah Paulson, and Jessica Lange, it's the setting of Miss Robichaux's Academy for Exceptional Young Ladies—a boarding school for troubled young witches in New Orleans—that makes Coven so believably eerie.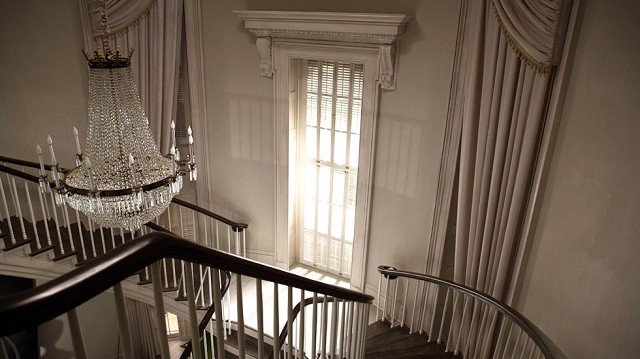 Set decorator Ellen Brill says the inspiration for the school's interior came from an image of an actual plantation on The Big Easy, "It was painted all white, with white floors, and had dark outlined furniture and dark artwork. Every time I saw an image of this place I thought it was in black and white, which I really love—like an old noir film."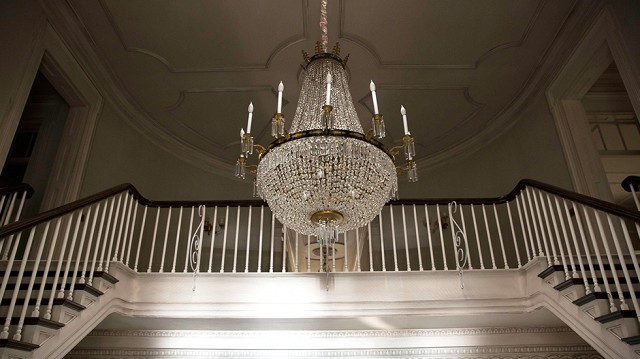 Together with the show's co-creator, Ryan Murphy, and production designer, Mark Worthington, Brill created a set with an authentic New Orleans look, that doesn't go for the same instant terror effect as last season's Asylum did, but instead sets the stage for scary things to happen, "I didn't feel like I was going for the scare factor this time. I just tried to be more true to the culture and architecture here. New Orleans is famous for its voodoo and history of magical things, so I wanted it to feel like it was real and would fit in."
From custom paintings modeled after former witches to furniture with haunting silhouettes, Brill created the ultimate backdrop for a show you're scared to take your eyes off of.
WHITE OUT: "Ryan wanted a glacial, icy, cool palette," Brill says of the white-heavy set. "Every time I went shopping I was looking for something that was a cool white or if the furniture was too wood-tone we would paint it. Then it was figuring out where to leave the wood dark so it would pop against the white."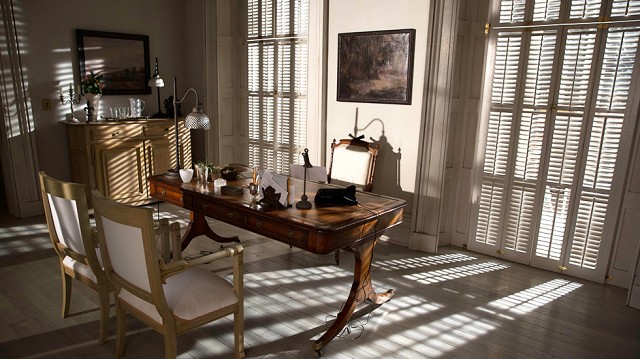 With the nearly colorless palette, Brill wanted to create a notable backdrop that wouldn't steal attention from the actors, but also to encourage a mysterious, almost ominous vibe. "I guess you could say you can really see blood on white."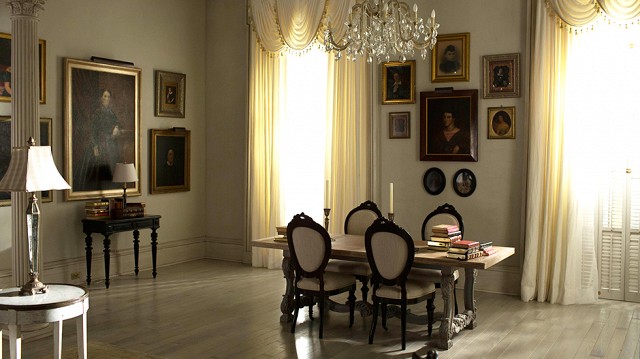 LET THE SPACE SPEAK: To achieve that haunting feel, Brill took a less-is-more approach to decorating: "In the first episode we see Madison in the shower huddled up alone-that feeling of emptiness and big space and white vastness is how we do it," she says. With the grand architecture and extremely high ceilings, Brill wanted to keep the rest of the look minimal, finding a balance between lived-in and uninhabited.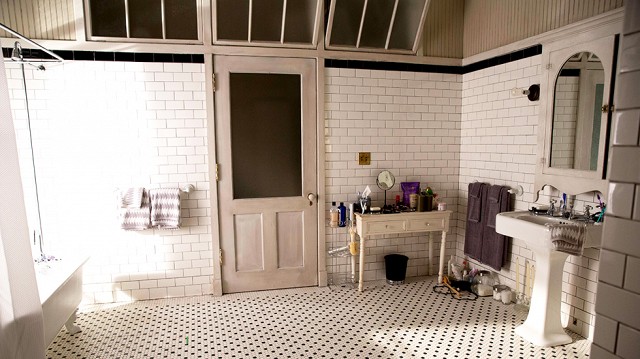 CREATING THE CREEPY: To make the set feel as real as possible, Brill stayed true to New Orleans style decor, choosing pieces with a French influence and feminine shape, but still had spooky potential, "Everything has a spindly, kind of scary framework to it. Anytime it could look spidery we wanted it, because with lighting we knew we could get great reflections on the walls from pieces like that."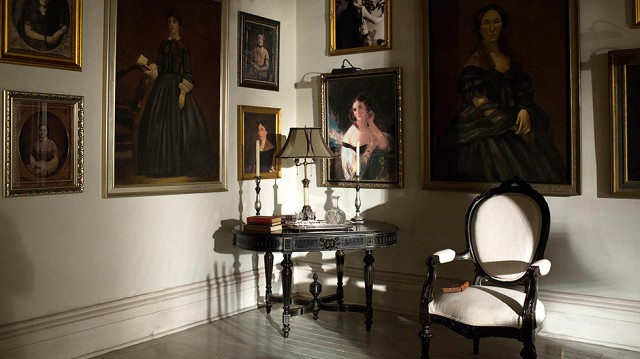 Watch American Horror Story: Coven, Wednesdays at 10pm on FX.
-------------------------------